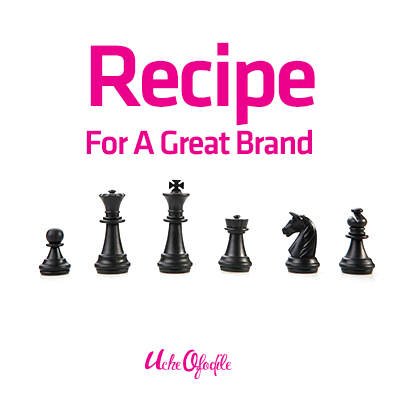 We all have brands that we love.  Brand building is tough work and critical to the survival of any business.  Many organizations fail to see the brand as important, rather looking it as an expense.  Actually it defines your very existence. It answers the question why me? Why should anyone chose me over the next person.
So how can we build great brands? Here are a few key ingredients…
Focus: be clear about what you want to be known for, what sets you apart from the rest. Play to your strengths. Narrow it down to the one thing you want everyone to know and say about you and build everything around that.
Consistency:  once you have decided what you will be known for, be consistent otherwise you will be confusing.  Stay on message, let people get to know you for who or what you are.
Passion: Because it's infectious and you must create an emotional bond with your product or services
pas·sion ˈpaSHən/
noun: 1. strong and barely controllable emotion.
            2. a state or outburst of strong emotion.
Measure: After all building brands is a science.  Analysis is key to determining performance and ensuring you stay on the right track.
And by the way, this applies to you too. Start building your personal brand today. What do you want to be known for?