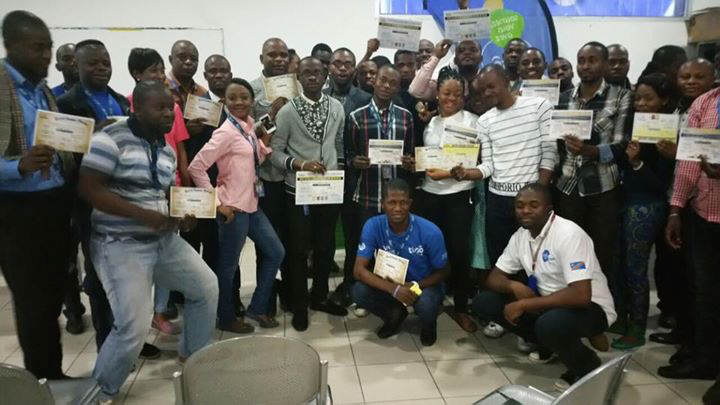 Talk about INSPIRATION!
I love sharing stories about people who chose to take on challenges. I am so proud of these Tigo DRC employees who, on Friday, graduated from their English courses. As a student of a second language I know how challenging and at times frustrating it can be to take on something unfamiliar (français est très compliqué 🙈) but they persevered and have armed themselves with the tools for their future opportunities.
Hello Team! Félicitations!