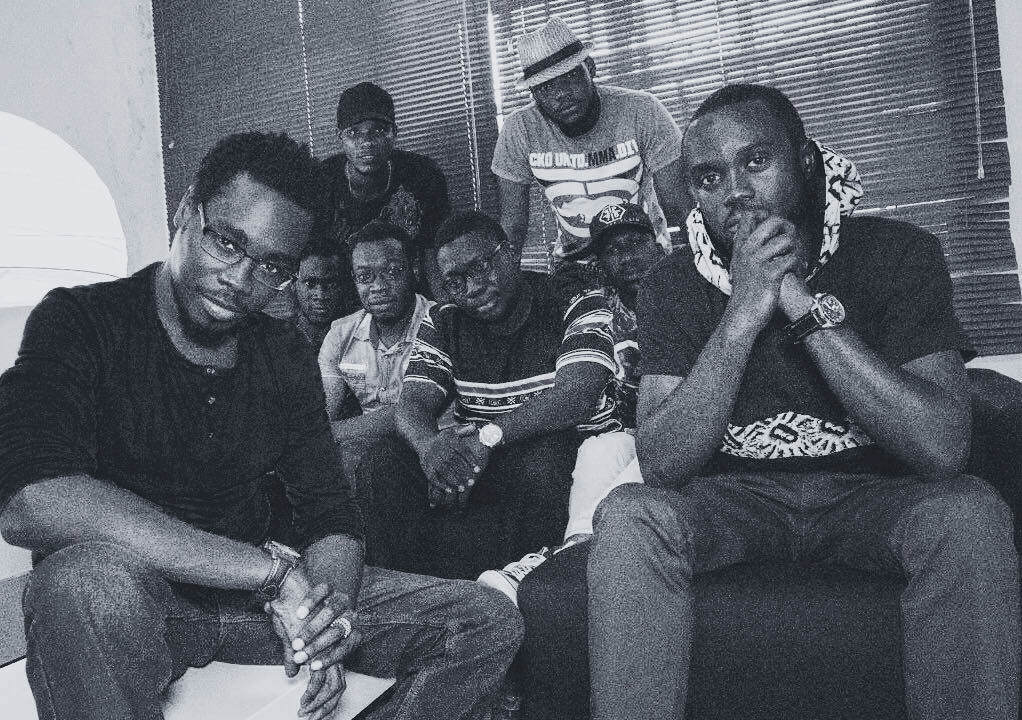 Another wonderful story to inspire you as you start your week. Don't be afraid to put your ideas into action, have convictions and be passionate!
Obii started his first advertising gig as an intern in college and loved it enough to go from Computer Science to a career in advertising. He was 20.
By 27 he'd become the youngest and first non-expat Creative Director for Publicis Ghana.
Then he quit.
He quit because he found himself falling out of love with his first love: the art and he needed to do something different.
Obii took a 3 month hiatus to read and rediscover his passion and after attending the Cannes Advertising festival, he began to think of putting together his own agency. He rebooted and started Bloom !nteractive, a boutique creative + digital shop, Three years later, Bloom can boast of working with some of Ghana's biggest clients including Vodafone Ghana, Accra Breweries, Tonaton, Unilever, FanMilk International, and the CH Group.
Bloom is founded on a creatively led, rebellious mindset, refusing to settle for the basic.
"Starting out was not easy. Looking for the best talent was one of my biggest challenges. Everyone I wanted to hire, I couldn't afford and that forced to me to think differently. I ended up bringing in younger talent, fresh from school. The only caveat: They needed to have plenty of passion because I knew I could train skill."
In the beginning we did a lot of work just to prove ourselves, to get our foot in the door Our first big break came when we were hired by one of the leading telcos to work on a campaign that was one of their most successful and most talked about campaigns. We began to realize that we had a lot of value to offer and that we could compete against the biggest agencies, win and get paid. We gained a lot of confidence after that. We knew our philosophy and approach could work and that was great because "Many agencies have settled. Because there's always a fear of losing clients if you push against them too hard and that means losing money. Many brilliant ideas are killed by the "the audience won't get it" excuse, Whenever you hear "We love this idea, but…" then uh oh….
We knew that a lot of the work we saw out there was mundane mainly because clients tell their agencies what to do and they run off and go do exactly that, which is not always the right thing. For us at Bloom, its important to understand the core business issues as well – think beyond marketing to the things that the CFO is concerned about. That's my vision for Bloom. We're convinced there's an opportunity to help brands think through their problems creatively and do great work that can get noticed globally. I don't think we're there yet, but it's a journey. It's risk, learning and reward.
For example, we created a Fresh Breath Meter app for Unilever's Close-Up brand launch, which became some sort of benchmark they want to recreate in other markets. That's the stuff that excites us.
So with Bloom, we're quietly building a small, handpicked team that nurtures that same passion for great local work and 3 years in, we've grown a lot from where we started.
My advice… if you're a creative in GH, life can be frustrating, but you have to fight for at least one great idea in your lifetime. Don't settle with an excuse to be mundane. Even if you think client will kill it, do it anyway. Money is not everything. Failure is part of the process. So fail fast, but come back better.
Obii is on twitter @oBiii IG: @obiichuku and obiichuku.wordpress.com
He recently got inducted into the Accra Hub of the World Economic Forum Global Shapers.